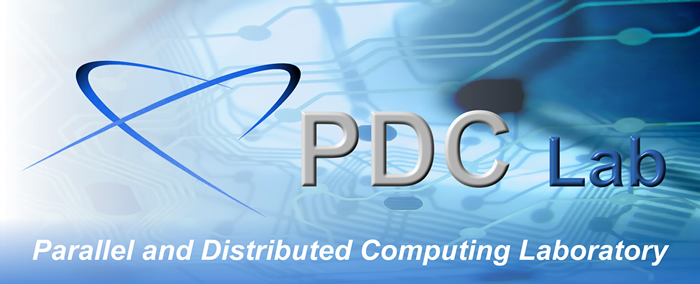 The PDCLab was established in 2001 as part of the Program for Research in Computing and Information Science and Engineering (PRECISE), a project funded by the National Science Foundation to strengthen computing research at the University of Puerto Rico.
Recent Projects
WALS-AIP: An Infrastructure for Wide-Area Large Scale Automated Information Processing (Sponsor: National Science Foundation) CISE-CNS Grant #0424546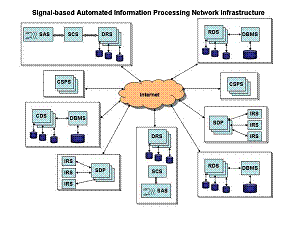 The WALS-AIP project is developing a new conceptual framework for the automated processing of information arriving from physical sensors in a generalized wide-area, large-scale distributed network infrastructure. The project is focusing on water-related ecological and generalized environmental applications. This new framework treats signals as elements in prescribed sets and their associated structures. The project is constructing a computational and information processing (CIP) environment to deal with the algorithmic treatment of signal-based large scale content in order to extract information relevant and important to a user. It is also developing new theories and algorithms for computational signal processing to gather, process, and efficiently represent data (compressed sensing) obtained from physical sensors.

The Parallel and Distributed Computing Laboratory (PDCLab) at UPRM is developing concepts in middleware (web/grid) service integration, virtualization, and pervasive storage techniques to adapt to an ever changing network infrastructure.
A Grid Approach to Distributed Collaborative Adaptive Sensing (Sponsor: Hewlett-Packard)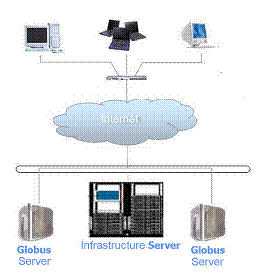 The National Science Foundation Engineering Research Center for Collaborative Adaptive Sensing of the Atmosphere (CASA) is focused on developing Distributed Collaborative Adaptive Sensing (DCAS) as a systems technology to improve our ability to monitor the earth's lower atmosphere. DCAS aims to radically alter the radar paradigm. Rather than relying on single radar to provide long range (hundreds of kilometers) coverage, DCAS proposes to mosaic the output of lower power shorter range (tens of kilometers) radars.

The fully realization of the DCAS paradigm requires efficient data retrieval and processing algorithms. Accordingly, the Parallel and Distributed Computing Laboratory (PDCLab) at UPRM is collaborating with CASA team to facilitate a distributed computing and storage infrastructure. The PDClab Grid Testbed, deployed at the University of Puerto Rico-Mayaguez, is an experimental grid designed to address research issues such as the effective integration of sensor and radar networks to grid infrastructures.
---
© 2006-2011 PDCLab • University of Puerto Rico at Mayagüez
Department of Electrical & Computer Engineering